Fáilte
St. Brigid's GNS was established by the Holy Faith Sisters in 1928 to cater for the educational needs of the children of Killester parish and the surrounding area. The school supports the principles of
"inclusiveness, equality of access and participation in the school and respect for
diversity of values, beliefs, traditions, languages
and ways of life in society"
We are committed to nurturing the Catholic faith through religious education, preparation for the sacraments and through the ethos of the school. The ethos is demonstrated through respect shown for each person in the school - pupils, members of staff, parents and visitors. We value our relationship with parents and the community and we are committed to working in partnership with all involved in the education process so as the best interests of each child are catered for.
Latest News
Click on the link below to view September's newsletter
On Monday September 11th, Lisa from the Road Safety Authority (RSA) visited our school to give a road safety talk to all of the classes. The talk was very useful and Lisa gave the pupils some very useful tips when using the roads. Our Junior Infants got some high visability jackets to wear for their journey to and from school.The RSA advises that P
arents/Guardians talk to their children about using the roads safely getting to and from school.
Road Safety Week takes place October 2nd - 8th 
Click on the image below to view photographs..

Artwork created by the pupils from one of the 6th classes who just graduated from St.Brigid's in June can now be seen in an Irish movie. While these girls were in 5th class, with Ms.Farrell as their teacher, they designed Space drawings. These pictures are now featured in a film, a documentary called The Farthest (directed by Ellen Halpins). The film (GA rated) was in cinemas in August and aired on RTE last week. It is available to view on RTE player until October 5th. What a great achievement for our past pupils!
We are pleased to announce that we have been nominated for the #BeActive Education Award by The Irish Sport Council.  The #BeActive Education Award 2017 is one of three award categories of the #BeActive Awards, launched as part of the 2017 European Week of Sport. This award category identifies three educational establishments from across Europe that promote active educational settings in addition to sport/physical activity classes in the standard curriculum to encourage young people to #BeActive. St. Brigid's GNS was chosen to represent Ireland in this category. A massive well done to to all of our teachers, pupils and parents for this nomination.
The Irish Sports Council informed us that the selection committee were particularly impressed by the inclusive nature and overall impact of our physical activity efforts. The European Council are now in the process of selecting three finalists in the education category to attend an awards ceremony which will take place in Marseilles, France in mid-October. Fingers crossed everyone!
Check out our Active School section on this website!
BrigidsGNSKillester

Sep 25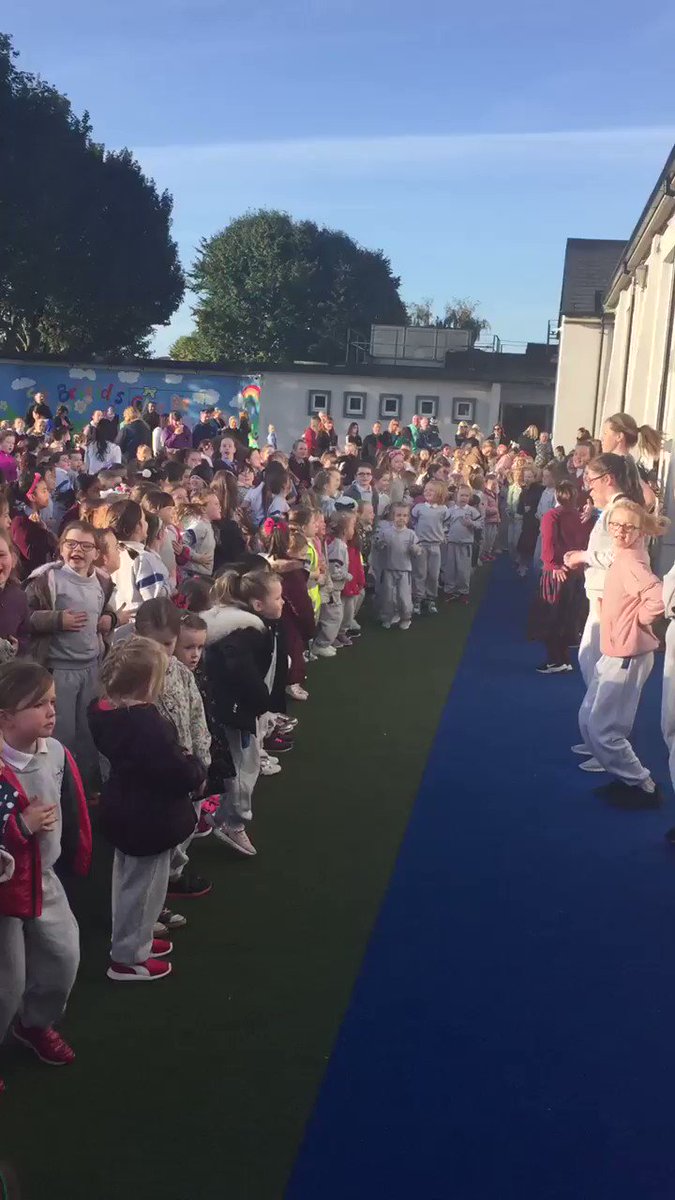 Sep 21
Well done to our senior girls GAA team who beat Scoil Àine today in an exciting game! 🏼

Sep 19
RT
@
smhfk
: We're looking forward to our Open Evening at 7pm. Come along and check out St. Mary's for 2018 and beyond
@
BrigidsGns
https://t
…